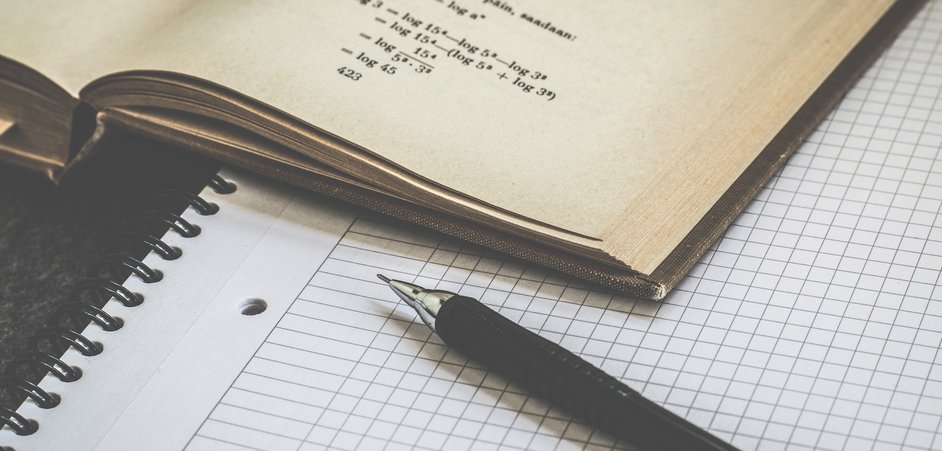 Written by Jobin Joseph
Jobin Joseph is the Information Systems Manager.
---
As the professional world of talent agency and casting moves ever more technologically forward, it becomes ever more important to recognize and understand the importance of getting certified. When you become a talent agent, the world is your studio, and all that you do is represent the talent therein. That includes people from all genres and walks of life. The importance of getting certified can never be overstated. It implies your commitment to your profession and shows potential employers that you've taken the time & effort to master the industry.
Understanding that certifications are one of the key ingredients to success, KUWAITNET introduces various certification levels with all different certification programs for all the aspirants who're willing to attain expertise in their field of interest.
Why Does KUWAITNET Facilitate Various Certifications?
Evolving consistently as a talent & innovation-driven organization, KUWAITNET values its human resources, and going the same way, KN ensures offering the employees with training programs and certifications to let them groom through multi-faceted walks of life.
KUWAITNET emphasizes various certifications for employees to:
Ensure that the employees get competent and trained in their particular area.

Let them go ahead on their career paths and lead towards excellence with every step they take.

Facilitate them to work for KN as a fresher, and then offering them diversified certifications to let them attain expertise at what they're good at so that they may grab better opportunities for themselves, as well as the organization.

Promote employees' professional development so that they can enhance their skills and knowledge base, allowing them to make informed decisions and contribute to quality work.

Offer the employees worthwhile certifications in affiliation with various international brands & companies with which KUWAITNET has already partnered, in order to add more value to the certification & training programs.
In today's world, the importance of certification can be seen in the fact that it has become one of the accepted qualifications. The importance of certification can also be understood from the fact that, wherever there is work to be done, it usually involves some sort of training and experience, and organizations have been known to overlook this aspect if the person is not properly certified.
KN Certified Practitioners
With the rapid increase in demand for people with expert knowledge in cloud and virtualization technologies, getting certification for AWS cloud consultant is proving to be the most sought-after certification program. As cloud computing has evolved and matured, so too has the field of AWS consulting, making this a particularly interesting certification to pursue. Getting a certification in AWS can help provide an ever-expanding selection of career options for those looking at an IT-related career path, with many professionals finding employment with AWS after taking the test and proving their expertise.
As Linux has become such a critical part of many businesses today, getting certification for professional Linux administrator is growing in popularity. In order to be a successful administrator, it is highly recommended that you get the training that is necessary and learn everything you can about the inner workings of the Linux operating system. Aside from gaining valuable experience with processes that you may never use in your career, you will also attain valuable knowledge and understanding of a very important part of computer technology. In the IT world, knowledge truly is power.
The majority of online marketers are familiar with cPanel, as it is one of the most popular, well-known, and well-supportive control panels on the market today. With the wide range of available products, it is not surprising that cPanel is one of the most popular interface administration tools on the market. This professional certification program allows you to interact with other professionals on a daily basis, increasing your chances for career advancement and job satisfaction. With this certification in hand, you will be able to make informed decisions about your career, and that internet technologies are right for you.
KN Certified Associates
When you are getting certification for Red Hat system administrator, you can go about getting it to make sure that you take a course in Red Hat systems. This will help ensure that you understand each of the topics you will be covering in the course. You will also be able to have an opportunity to learn about some of the cool new features that remain included in the latest Red Hat version. By taking a course in Red Hat, you will have the chance to learn about and master some of the new technologies included in this operating system.
When you go ahead as an AWS solution architect, you need to get certified from a reputed industry. This will provide a level of trust that will set you apart from other candidates, and it will also turn it easier for you to move forward and set your career path because you will get to know that you are working at the forefront of the cloud. When you start working as an AWS solution architect, it may feel like a very stable place to be, but you need to remember that it will only ever get better. The more you learn about the technology and how it works, the more unique things you can do. You never know what creative challenges might come along. What's important is that you continue to learn about this exciting and potentially very lucrative area of software development.
Many people are curious about getting certification for Microsoft Azure. The reason is because of how Microsoft has been expanding and growing for the past few years. The business they are getting into with this program is phenomenal, and many people want a piece of that success. If you can find a good training program, you should be able to easily take the course and get certified as a Microsoft Azure Administrator. A good place to start would be to go with KN's comprehensive certification program, which is enough to let you taste all the technicalities so that you may adopt the same as a potential career option.
KN Certified Experts
Being a Red Hat engineer means having practical knowledge about all aspects of electronics, plus you have to have the creative and leadership skills to push your way through obstacles and troubles. It is important that all Red Hat engineers are capable of working as part of a team as well as independently, without having to answer to anyone. So what benefits can you get by getting a certification? You will get able to prove that you are dedicated, enthusiastic, and capable of achieving great results. The fact that you want to work in the IT industry will impress many people and potential employers. Thus, getting certification as a Red Hat engineer will surely increase your employability.
Being an AWS Solution Architect is not as easy as it sounds. It requires that you have proven your technical skills and have a deep understanding of cloud-service design and execution. This is because the architects in this department spend their days working closely with AWS management teams to provide customers with the best solutions possible. While being an architect at AWS can be challenging, it is also one of the most rewarding positions available. And, this certification course with KUWAITNET can help you attain the same.
If you get to consider becoming a Microsoft Azure architect, one of the first things you need to consider is getting certified. This is because many fields of architecture require certification, and there are plenty of Microsoft Certified Professionals (MCPs) in the industry today that can help you get the job of your dreams. This field of architecture is very competitive since most of the population is not familiar with it. By opting for a well-framed certification course with KUWAITNET, you can beat this competition and stay ahead of the game.
KN Certified Architects
Getting certified as a professional, Red Hat architect is not as hard as some people may make it out to be. Getting certified is like getting licensed to work in any profession that requires having a certain set of skills and being trained to do so. Just because you have a degree or an MBA doesn't mean you have the necessary skills, determination & perseverance that it takes to become a professional Red Hat architect. Getting certified requires hard work and dedication, and dedication to become a Red Hat professional. Still, in the end, it's all worth it due to the pool of opportunities this certification by KUWAITNET offers.
There are so many professionals looking to get certified as an AWS solution architect because this field offers tremendous growth potential. As the demand for services increases, there will be more people with these skills needed to fulfill their roles. As a result, the salary pool will become even more competitive for professionals in this field. The good news is that attaining certification in this field does come with a fairly short period of training and effort. And with the right training and the right set of credentials, you can be a professional AWS solution architect.
Getting certified as a professional SysOps administrator is necessary if you're willing to pursue a career in the same. By opting for these credentials, you will get able to climb the ranks in your company faster and have more responsibility in your position. You can also specialize in particular areas, enhancing your skills and knowledge of the field. Getting certified as an administrator is just the beginning of your career, not the end. There are many different industries and job titles for SysOps administrators, so it is good to look at what qualifications you have before choosing a path in this fast-paced field.
Getting certified is a great way for professionals like you to show employers that you can handle larger projects and prove to them that you are worthy of bigger and more prestigious jobs. Many times, a job will require an architect to have a certification. The certification does show potential employers that you have a firm understanding of this field and are serious about pursuing this career. If you get to be wondering how you can obtain Microsoft certification as an architect, enroll in KN's certification, and attain everlasting credibility soon.
KN Encouraging Employees to Opt for the Highest Certifications
Certificates are the credentials that validate and recognize one's training and knowledge. The certificate programs offered by KUWAITNET typically entail a specified period of training and education. As mentioned above, KUWAITNET has prepared various levels of certifications depending on the knowledge and expertise of the employees on a real-time basis. Due to offering multi-faceted certifications and encouraging employees to go for them, KUWAITNET has attained a team of professionals who're not only experts at what they do but curious and creative enough to experiment with their knowledge and learn more as they move ahead in life. KN takes pride in the fact that some of the employees have opted for the highest level of certifications after joining the organization.
With these certifications, KN's employees can easily demonstrate that they have acquired an extensive amount of professional development. Also, because certification is often seen as a marker of quality in one's profession, receiving certification in one's chosen profession allows KUWAITNET's employees to climb the career ladder faster, enabling them to reach higher positions in a shorter period of time.
The main components of talent embracing include knowledge, skills, and competence, which are all tied together with the importance of getting certified. By acquiring additional knowledge and skills through additional certifications by KUWAITNET, employees can become qualified enough to adapt all-new skills necessary for everlasting success in their area of operations. Having a certification is often viewed as a mark of sophistication and professionalism and may open up opportunities for more work down the line. By taking the time to gain these certifications, KN's employees get a chance to not only improve their career but their lives in general.
Agile, KNtraining, Training,
---