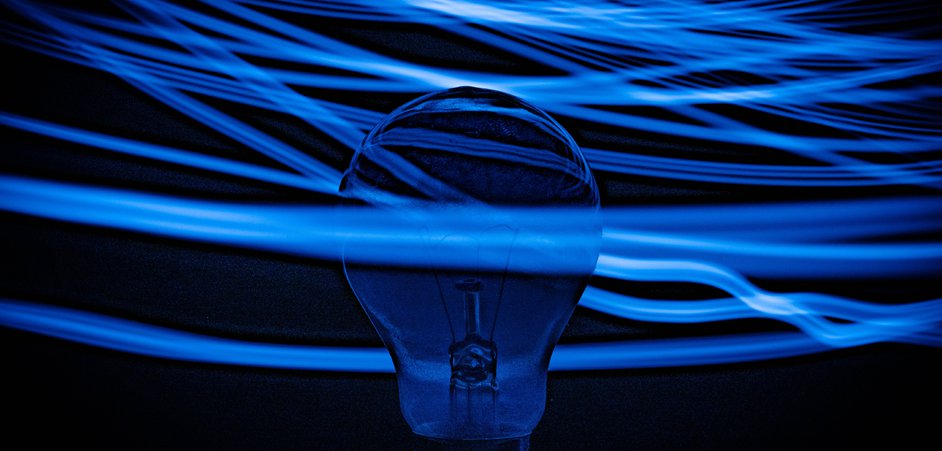 Written by Talal Al Awadhi
Talal Al Awadhi is the CEO of KUWAITNET. He is responsible for leading the company's fast-growing business in Kuwait and across the region. A seasoned technology entrepreneur, with a special interest in fintech and Internet infrastructure. A visionary by nature, Talal has a strong track record of executive management and over 20 years' experience bolstering growth within the technology industry in Kuwait.
---
At the heart of every innovation, there beats a human touch, a passion to inspire, and a commitment to excellence. The pioneer of Kuwait's technological scene, KUWAITNET, has always believed in the potential of transformative technologies. With a long list of firsts under its belt, including introducing Linux to Kuwait and collaborating with tech titans like Red Hat, AWS, and Google, KUWAITNET has made a name for itself in the nation's tech scene.
Join us as we explore the breathtaking story of KUWAITNET, where human ingenuity combines with ground-breaking inventions to create a future that surpasses boundaries.
The Catalyst for Inspiring Innovation
Success at KUWAITNET stems from a relentless commitment to promoting innovation. The company consistently looks for the newest trends and technologies because it is adamant that innovation is the key to unlocking progress and will keep Kuwait at the forefront of technological development.
KUWAITNET leads the way in embracing transformative solutions with an agile strategy, enabling the country to advance confidently toward a future filled with limitless possibilities.
Transforming Kuwait's Technological Environment
A Paradigm Shift in Kuwait's Technological World with Linux
Imagine a society where inclusivity and cooperation lead to technological advancements. By introducing the renowned open-source operating system Linux to Kuwait, KUWAITNET created history.

As the first hosting company in the nation to support Linux, KUWAITNET sparked a revolution that made it possible for organizations and individuals to fully utilize this adaptable and collaborative platform.
Red Hat and Partnering: Providing Businesses with Advanced Solutions
In 2004, KUWAITNET further solidified its position as a trailblazer by teaming up with Red Hat, a prominent supplier of open-source solutions, as the first Kuwaiti organization.

Through this partnership, cutting-edge software solutions were introduced to Kuwait, giving companies and developers the means to promote development and growth.

The partnership between KUWAITNET and Red Hat was crucial in transforming Kuwait's technological environment and fostering a culture of excellence in software development.
3. Embracing the Power of the Cloud
Understanding the Potential: Driving Kuwait's Cloud Revolution
When cloud computing first became a thing, KUWAITNET saw its immense potential and took the risky step of bringing AWS, a major cloud provider, to Kuwait in 2013. KUWAITNET, the first organization to introduce AWS in Kuwait and the second in the Middle East, has helped establish Kuwait as a leading technology hub in the region, changing the way businesses in the area function and opening up new opportunities for expansion.
Utilizing Cloud Services to Enable Digital Transformation for Kuwaiti Businesses
By partnering with AWS, KUWAITNET has given Kuwaiti companies the ability to fully utilize cloud services. Organizations can improve their operations, increase scalability, and foster innovation by moving to the cloud. The innovative strategy of KUWAITNET has sparked the digital transformation of countless companies across industries, ensuring their viability in the global marketplace.
Developing Tech Talent for a Radiant Future
Fostering Kuwait's Technophiles by Creating a Talent Ecosystem
KUWAITNET is extremely proud of its role as a launching pad for young Tech Talents. KUWAITNET's extensive training programs for fresh college graduates and partnerships with industry giants have produced a pool of qualified young tech enthusiasts who have found employment with top international organizations like Amazon Web Services (AWS), Red Hat (RH), and Google (GOOG). The talent ecosystem in Kuwait is thriving, which is helping to solidify the country's position as a leading innovator.
Collaborations with International Powerhouses: Opening Up New Horizons for Kuwaiti Professionals
The dedication of KUWAITNET to the cultivation of talent is not limited by national boundaries. By bringing Google, Google Cloud, and Google partnerships to Kuwait for the first time, KUWAITNET has opened the door for Kuwaiti professionals to learn from international standards and participate in cutting-edge endeavors.

Together, Kuwait and its international partners can showcase Kuwait's remarkable capabilities while providing individuals with invaluable career opportunities to make their mark on the global technology landscape.
5. Automation and AI: Heading Towards the Future
KUWAITNET reclaims its position at the forefront of innovation as the next wave of technology is focused on automation and AI.

KUWAITNET has created cutting-edge systems through its Innovations Lab, including the Online Payment Management System (OPMS), which includes Ottu and KNPay, KMessenger (Messaging Platform), Suhub (Ecommerce Platform), Delivery Hub Logistics Platform), KNworkflow (Web Workflow Management), and Duwaween Games (Gaming Platform).

KUWAITNET harnesses the power of AI by incorporating it into its development processes to the advantage of its clients, alliances, and Kuwait's entire tech ecosystem.
Conclusion
At KUWAITNET, we are a living example of faith in the potential of talent development, human-centric innovation, and the expansion of Kuwait's thriving IT landscape. We are about people; we are not just about technology. We lead Kuwait into a safe, brilliant, and technologically advanced future by introducing ground-breaking technologies, forming transformative partnerships, and nurturing talent with a human touch. Let's embrace the remarkable digital revolution as a means of advancing humanity and building a better future that recognizes the extraordinary potential that resides within each of us.
Branding, innovation,
---