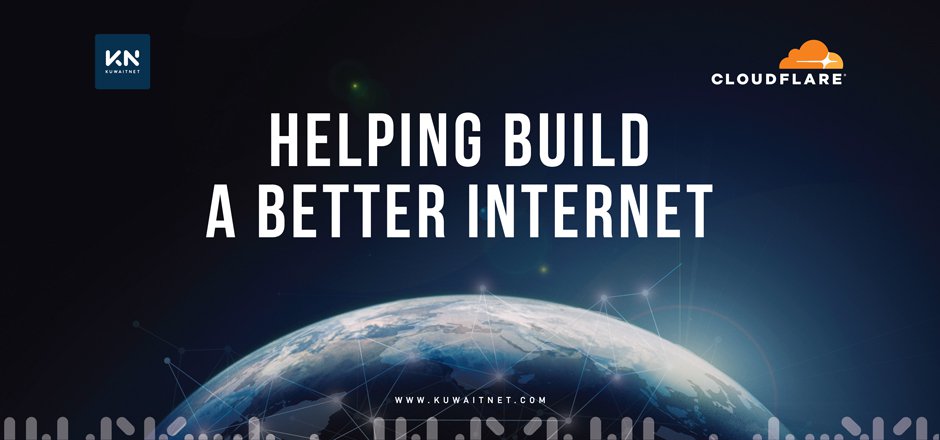 Written by Kristina Scott
Kristina Scott manages Cloudflare's global partner marketing team. She works closely with key partners such as KUWAITNET to help customers address their most critical security, performance and reliability challenges to deliver a better Internet experience.
---
How can IT leaders adjust quickly and cost-optimized to meet the new requirements of an increasingly remote workforce without sacrificing productivity? How can organizations secure their teams, applications, networks, and devices against increasing cyber-attacks? How is it possible to continue to drive business growth, and deliver the best possible experience for end customers?
These are among the most common questions we hear every day at Cloudflare, a proud partner of KUWAITNET. Cloudflare secures over 27 million Internet properties worldwide and our network spans more than 200 cities in over 97 countries. 13% of the Fortune 1000 are paying Cloudflare customers.
Consistent with Cloudflare's mission to help build a better Internet, over the last months as COVID-19 has changed dramatically the business landscape, we've been working closely with partners including KUWAITNET to help customers successfully adapt to new challenges.
Here are 10 best practices for securing and accelerating modern workforces.
With so many devices out there, it's impossible to secure every endpoint — so conduct your security analysis and enforcement at the network level.

As you reevaluate your security posture, consider modern SaaS solutions — many of which are now more robust than their legacy counterparts.

If your infrastructure no longer resembles the castle and moat model — it's time to re-evaluate your options for keeping it secure.

Give your team an authentication experience that is familiar and gets out of the way — so they can get back to work.

Leverage a modern, zero-trust security solution to ensure every request to your network is fully protected.

Streamline your contractor access on- and offboarding by letting them log in with accounts they already have, or one-time passcodes.

Onboard and offboard efficiently and with confidence by utilizing a security solution with granular access controls.

Look for an integrated platform to protect your team.

Ditch your corporate VPN for SaaS-like ease of use for all your internal applications.

Trade cumbersome firewall appliances for easy-on traffic inspection and filtering.
Download our E-Book to learn more about leading-edge practices we're seeing across both the private and public sectors about protecting teams, internal applications, cloud applications, networks, and devices -- without sacrificing productivity and while staying cost-optimized.
How could KUWAITNET and Cloudflare help your organization secure and accelerate your business? We'd love to talk! Please get in touch at [email protected]
BetterInternet, Cloudflare, Secure,
---