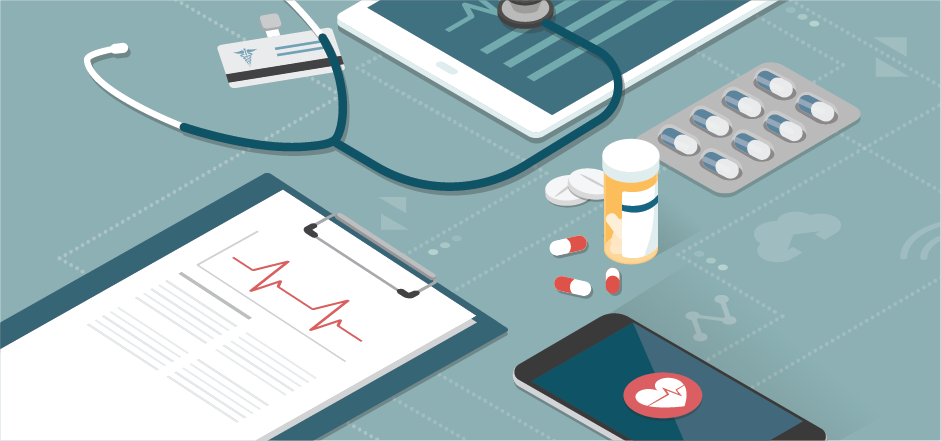 Written by Hrayr Baboyan
Hrayr Baboyan has a 16+ years of Regional Sales experience and he's one of the key members of Technology Services Division at KUWAITNET.
---
The significance of information backup for clinical experts can't be underestimated. It's crucial information for all the hospital and medical centers. Since nobody can anticipate emergencies think of it as a stable digital path for specialists and clinics to endure.
Envision a social insurance office abruptly without power, or with damaged or missing data. Other than being a bother for specialists and attendants, it places patients at serious risk.
What is the solution to this problem? For starters having offsite data storage. This is a necessity in this digital age. Backup data must be stored off-premises. This way you will not lose your data in case there is any damage to on-premise equipment.
Classic backup storage was using tape and hardware, but these too existed in the same vicinity or country. With digital transformation now it is possible to store data on the cloud, regardless where you are the data is accessible at a click.

Is cloud storage a safe way to store PHI?
Is cloud storage a safe way to store PHI (protected health information (PHI)? The appropriate response is a certified "yes." The cloud can be a proper strategy for information stockpiling under the right circumstances. With numerous innovations, the security level of the cloud, and whether it fits for use, relies upon the seller. Inquire about every merchant you consider and do proper research.

Are the vendor's security standards appropriate?
Do your research on the company that you pick to provide cloud professional support. The company should have a good reputation and robust security policies. You are entrusting the vendor with your highly confidential information; hence be sure about the company you pick.
How much data will you be storing?
Have an internal analysis of what kind of back up you require. Select a vendor based on your requirements and also make sure they can meet your needs of storage.
Ensure your data is encrypted when being uploaded to or downloaded from the cloud.
Ensure your program or application has an encrypted connection before you transfer or download your information. Likewise guarantee all gadgets that contain PHI (workstations, work areas, thumb drives, and unified stockpiling gadgets) are scrambled.
Understand how access is shared in your cloud folder
Once your data is stored on the cloud, understand how the provider gives access to your saved information. Can the information be shared read-only or can the user edit the information ? if so then who edits the information last should be visible. Monitoring of who access the date and shared history is very important.
We advise not to put your practice at risk by not having a solid data backup protocol. Every medical center, hospitals have the responsibility of safeguarding their patient and employee data. By following proper data backup protocols you are making your data safe and disaster-proof.
If you'd like to discuss this more or get a better understanding of how KUWAITNET can help ensure your practice's success, contact us on 1807060 or mail us at [email protected] or visit our website www.kuwaitnet.com and we will be happy to get back to you
acronis, backup, medicalfiles, solution,
---