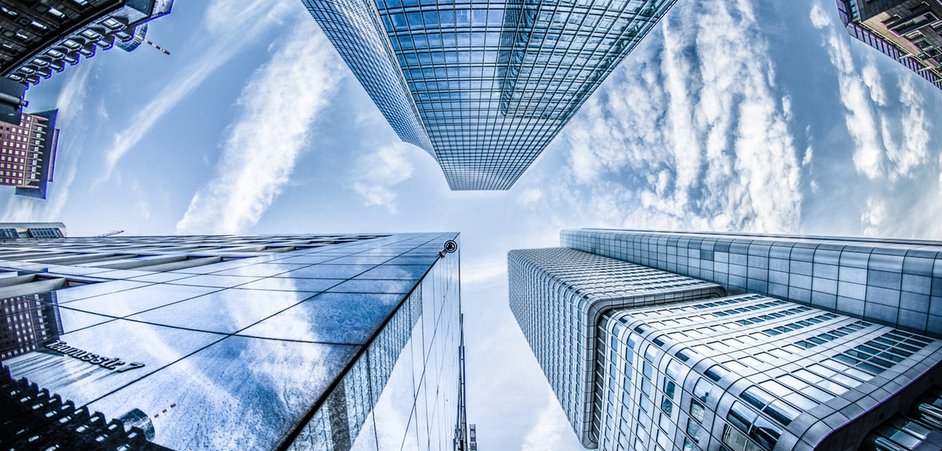 Written by Anish Thomas
Anish is currently a Cloud Solutions Architect at KUWAITNET.
---
Most of the Companies get on the cloud to address the following challenges in IT:
High capital costs;

Skill shortage;

Scalability as the business grows, and;

Innovation as the business matures.
Results are positive. Surveys indicate that:
* 53% of SMB's using cloud technologies are more likely to experience a rise in revenue.
* 85% of businesses believe the cloud-enabled their business to scale and grow faster.
Organizations are finding that Cloud computing provides immediate access to the tools needed to digitally transform their business and improve customer experience.
Many local businesses are reluctant to migrate to the Cloud despite these advantages.
Security Exposure
Security is cited as the number one objection to Cloud. The question arises should you be concerned? Most of the primary cloud service providers have taken extra steps to provide safe platforms for the vendors, and these are security breach free. In recent times its proven that cloud is more secure than the traditional on-premise storage.
The real challenge is not with cloud security itself, but with the user who fails to implement proper controls to safeguard their data using cloud vendor provided technologies and policies
Network Response
A key concern about the cloud for customers today is the worry that network connectivity and speed will be insufficient to provide the type of response time and security that end users are accustomed too. The answer is cloud connectivity strategy.
Enterprise cloud availability utilizes an assortment of secure (and fast) connections protocols to enable companies to integrate with the network, storage, and user environment. The most significant distinction has been the simplicity of making these associations and how they can help change a business. Before, these associations were made physically and required a great deal of organization. Today, primary cloud providers like Amazon Web Services and Microsoft Azure are putting forth more straightforward approaches to coordinate with their cloud assets.
The two major players in providing cloud-based services:
Amazon Web Service
AWS is the most mainstream cloud available. They can bolster compliance -based workloads, incorporate with complex stockpiling conditions, and even give new sorts of workload techniques. As of late, Amazon has made it significantly easier to connect with its services.
This kind of enterprise cloud connectivity comes with genuine business and data center benefits:
Better bandwidth controls around cost and delivery

Allowing for better SLAs around consistent network performance

Integration with all AWS cloud services

Higher levels of business and data center elasticity
Much like AWS, Azure gives you a chance to make private connections between Azure data centers and on-prem framework in your enterprise data center or a colocation environment. As Microsoft points out, Azure private connections don't go over the public internet. The connection architecture allows for more reliability, faster speeds, lower latencies, and higher security than typical internet connections.
Service Availability
Service availability, including response time and user downtime, is a concern due to the perceived loss of control over the computing condition. To overcome this worry, open Cloud providers give benefit levels to every one of their service with financial credits given on the off chance that they are not accomplished. The substantial building of the Cloud condition is with the end goal that high accessibility is reliably achieved. In a worst-case scenario, organizations can additionally secure critical applications by configuring them to automatically failover to other data centers should a Cloud data center go offline.
Cloud setup Costs
The general perception that services in the Cloud are more costly than in the non-Cloud condition. This is raised when the examination amongst Cloud and non-Cloud stages does not precisely mirror every one of the costs that make up the non-Cloud framework.
While completing a monetary examination or Cloud return for capital invested, a significant cost saving occurs with reduction in support and maintenance costs when the Cloud is chosen. It's also critical to consider the expanded income that will occur as you drive your digital transformation utilizing Cloud services.
Getting a Kickstart
It may get confusing when trying to decide how to get started. The best place to begin is often with consulting a trusted partner with experience in Cloud migrations. Cloud migration requires skill and expertise; often organizations who tackle this transition by themselves find it difficult and time-consuming.
For more information on the cloud or how to move to it but aren't sure where to begin, reach out to us by visiting www.kuwaitnet.com.
AWS, Architect, Azure, Cloud, CloudComputing, Framework, Microsoft, Migrations, Network, Security,
---