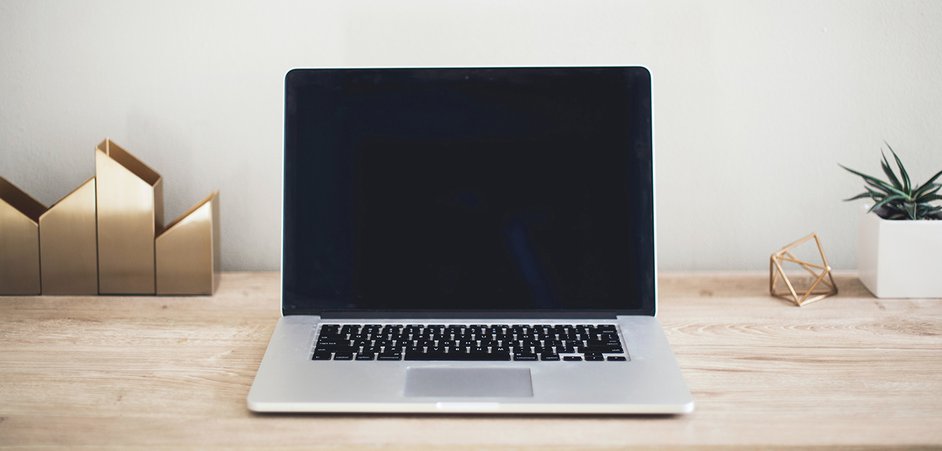 Written by Kainat Abdul Wahab
Kainat Abdul Wahab is the Head of PMO Department at KUWAITNET. She lives by the ideology of "Simple Living, High Thinking."
---
In today's fast-paced and ever-evolving tech industry, staying relevant and competitive is essential. Technology certifications have become increasingly important for both aspiring and seasoned professionals. These certifications validate one's expertise and open doors to better job opportunities and higher earning potential. This ultimate guide to tech certifications will provide a comprehensive overview of the key tech certifications available across various domains.
Importance of Tech Certifications
Tech certifications are credentials awarded to individuals who demonstrate competence in specific technology areas. They hold great significance for several reasons:
Skill Validation: Tech certifications validate your knowledge, skills, and expertise, giving employers confidence in your abilities.

Career Advancement: Certification can open doors to promotions and higher-paying job opportunities.

Competitive Edge: In a crowded job market, certifications set you apart from other candidates.

Industry Recognition: Many certifications are recognized and respected worldwide, offering credibility to your resume.
Types of Tech Certifications
Tech certifications are diverse, catering to various IT domains. Here are some of the main categories:
Vendor-Specific Certifications: These certifications are provided by specific technology companies and focus on their products and services. Examples include Cisco's CCNA, Microsoft's MCSE, and AWS certifications.

Vendor-Neutral Certifications: These certifications cover broader IT concepts and are not tied to any specific vendor's products. CompTIA's A+, Network+, and Security+ are popular examples.

Cloud Certifications: With the growth of cloud computing, certifications like AWS Certified Solutions Architect, Microsoft Azure certifications, and Google Cloud certifications are in high demand.

Security Certifications: As cybersecurity threats increase, certifications like Certified Information Systems Security Professional (CISSP) and Certified Ethical Hacker (CEH) are vital for security professionals.

Networking Certifications: Certifications such as Cisco's CCNA, CCNP, and CompTIA Network+ are essential for network engineers and administrators.

Programming and Development Certifications: For software developers, certifications like the Microsoft Certified: Azure Developer Associate and Certified ScrumMaster are beneficial.

Data and Database Certifications: With the increasing importance of data, certifications like Microsoft's MCSE in Data Management and Analytics and Oracle Database certifications are valuable.
How to Choose the Right Certification
Choosing the right certification is crucial, as it should align with your career goals and interests. Here's a step-by-step guide to help you select the right certification:
Self-Assessment: Evaluate your current skills, experience, and career aspirations. Identify your strengths and areas for improvement.

Research: Investigate the job market and the demand for specific certifications in your area or the industry you wish to enter.

Set Goals: Define your career objectives and establish clear, achievable goals for obtaining a certification.

Certification Relevance: Ensure that your chosen certification is relevant to your career path and aligns with industry trends.

Cost and Commitment: Consider the cost of training, exam fees, and the time you can commit to preparation.

Study Materials: Research the availability of study materials, practice exams, and training courses for the chosen certification.
Popular Tech Certifications
Let's delve into some of the popular tech certifications across different domains:
AWS Certified Solutions Architect: This certification validates expertise in designing and deploying scalable and highly available Amazon Web Services (AWS) systems, making it highly sought after in the cloud computing space.

Certified Information Systems Security Professional (CISSP): For aspiring cybersecurity professionals, CISSP is globally recognized and emphasizes security policies, risk management, and best practices.

CompTIA A+: A foundational certification in IT, CompTIA A+ covers essential IT skills, including hardware, software, and networking, making it ideal for beginners.

Certified ScrumMaster (CSM): Scrum is widely used in software development. CSM certification equips you with Agile and Scrum methodologies to manage and lead teams effectively.

Cisco Certified Network Associate (CCNA): Ideal for network engineers, CCNA certification covers networking fundamentals, routing, switching, and security, providing a strong foundation in networking.

Microsoft Certified: Azure Administrator Associate: As cloud computing becomes ubiquitous, this certification validates your ability to manage Azure services effectively.

Google Cloud Professional Data Engineer: This certification demonstrates your expertise in data engineering on the Google Cloud Platform for professionals working with data.
Preparing for Tech Certifications
Achieving a tech certification requires dedication and effective preparation. Here are some key steps to help you succeed:
Study Materials: Gather books, online courses, and practice exams to help you understand the certification objectives.

Hands-On Practice: Practical experience is invaluable. Use labs, virtual environments, or cloud services to gain hands-on experience.

Study Plan: Create a structured study plan with clear milestones and deadlines.

Join Study Groups: Collaborating with others can provide motivation and support.

Take Practice Exams: Practicing with sample exams can help you understand the format and assess your readiness.

Review and Repeat: Continuously review and reinforce your knowledge, especially in areas where you're less confident.
Conclusion
Earning a tech certification is a significant accomplishment. Still, the true value lies in maintaining and using it to enhance your career.
It's important to understand that certification maintenance is an ongoing process. By consistently dedicating time and effort to staying current in your field, you'll maintain your certification and continue to grow as a professional in the ever-evolving tech industry.
5G, Certification,
---