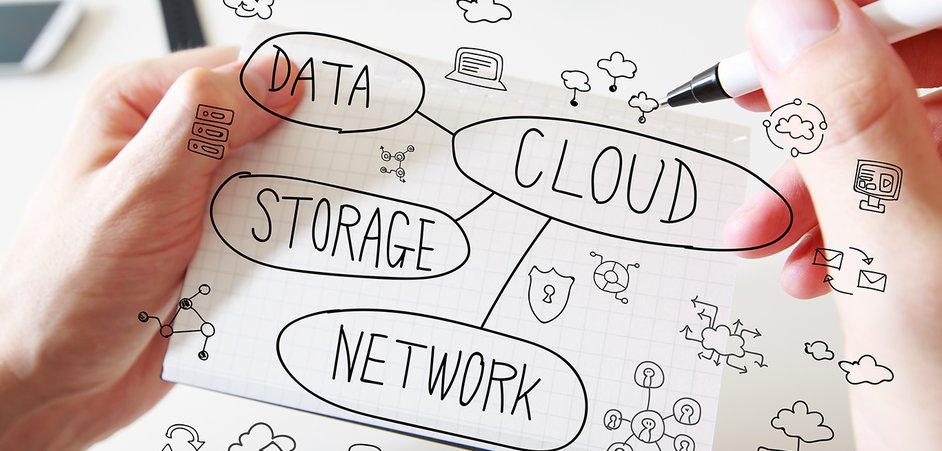 Written by Rabee Saad
Rabee leads the Enterprise Division and is one of the oldest employees at KUWAITNET.
---
An increasing need for high-end information by organizations is making data storage to be a challenging factor. In fact, data plays a significant role in directing the success of a business. So, it needs to be stored on a platform, which is easily accessible and secured. This is where the cloud database comes into the picture. It is a specialized platform formed, preserved, stored, and retrieved in a cloud-based environment. The companies can access the databases via a web interface and offer productive functionality in comparison to conventional databases.
Certainly, cloud databases offer noteworthy benefits over their traditional deployments. It has emerged as a comprehensive resolution for companies requiring customized, high-performance structures for an interactive database. Cloud databases are an ideal choice for organizations engrossed in getting their applications established without worrying about infrastructural problems.
Forms of Cloud Database Management Systems:
Cloud database managing systems are indicative systems developed to manage cloud-based data for storage, maintenance, and its access. These management systems are of two types:
These systems utilize tables storing information in a preconceived relational manner. These systems are intended to utilize organized query languages to deploy the data in the files. The advantage of such systems is their high-end reliability factor and excellent consistency in dealing with bigger amounts of data.
These systems do not stock data in a definite format, or structure. The purpose of utilizing them is to handle amorphous data such as survey results, text messages, or media files.
Benefits of Using Cloud Databases:
Today, in the competitive and dynamic environment, most companies are shifting to cloud databases because of the several advantages that are offered. Some of the benefits of operating tasks with cloud databases are:
Cloud computing platforms can company agile and creative. It helps them test new projects without much cost involvement.

It tends to cut the overall costs of maintenance and a large number of data storage.

It gives liberty to the organizations to focus on core essential factors for business growth; rather than getting entangled in managing databases.

It enables companies to store their data in a secure environment where accessibility is not possible without passwords.
Top Cloud Database in 2023:
Amazon provides an array of cloud database services, including NoSQL Amazon RDS. This relational database operates on either Oracle, MySQL, or, SQL. On the other hand, Amazon has SimpleDB database is developed to deal with smaller workloads, operates on NoSQL, and is a schema-less database that is meant to handle smaller workloads. Out of these, DynamoDB is one of the fastest-growing database services in the history of Amazon Web Services. It also has another one on the list named Redshift, which is considered a data warehouse to manage data easily.
Although EnterpriseDB was planned to emphasize open-source PostgreSQL databases, its major USP (unique selling price) factor was the ability to operate smoothly on Oracle database applications. It is powered to enable organizations to utilize applications developed for Oracle on-premise databases. It encompasses planned backups as well as two-fold replications.
Google has been known for transforming technologies for the betterment of business growth. This database service contains two main products - Cloud SQL developed as a relational database and BigQuery analysis tool. The second one is created to run queries on enormous sets of data stored in the cloud environment.
SAP is one of the technology giants, which had been presenting enterprise software. It, now, provides a cloud database platform named HANA for supplementing the in-house database-related tools of the companies. One of the chief database tools added by SAP HANA comprises Sybase, which is accessible in the AWS cloud.
Azure is a smart cloud-computing podium provided by Microsoft. It is developed to give a relational database enabling users to access SQL databases. This tends to occur either on Microsoft Cloud or on smart servers on cybernetic machines.
Conclusion:
It is the need of growing technology that cloud computing has made its way to organizations. The purpose is to store your data in a secure environment and to avoid any kind of online fraud. In today's time, data has the ability to make or break a company's reputation.
Cloud, CloudComputing,
---