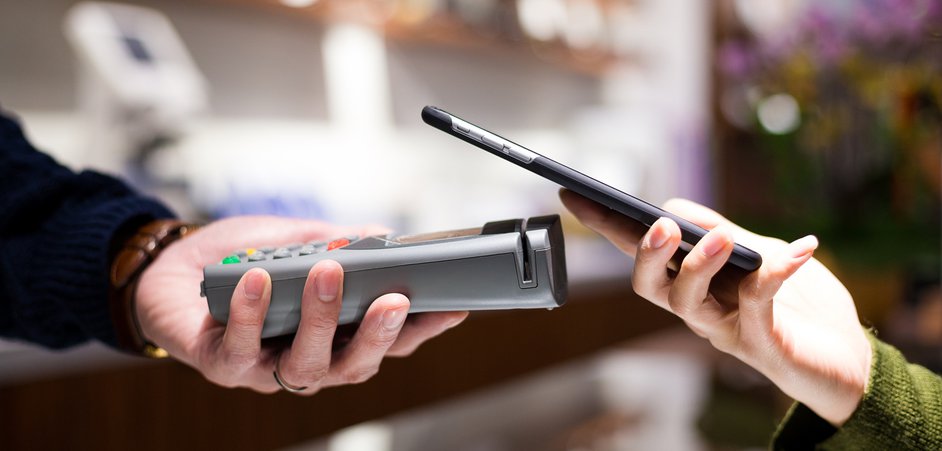 Written by Mahad Khan
Mahad Khan is a Certified Agile Practitioner currently working as Project Manager. Dedicated, team driven and most importantly passionate about providing the best experience to the customers. His ability to coordinate internal resources and vendors results in the flawless execution of projects. He believes every day you have an opportunity to improve, learn and explore new things in IT.
---
Have you ever opened your refrigerator only to discover that the item you intended to consume was past its expiration date? You must find it annoying. Now picture a technological advancement that would allow you to quickly learn which products were about to expire by launching an app on your phone.
A group of engineers from the University of California have created a new technique that promises to achieve that. However, this technology does more than just prevent food waste; it also tackles one of the largest issues the earth is now dealing with e-waste, notably the problem with batteries.
The Solution: Turning Smartphones into RFID Readers
An RFID reader is a machine that reads and records data from an RFID tag affixed to an object using radio waves. San Diego engineers have now created a new technique that transforms smartphones into RFID readers. Smartphones may now communicate with product packaging that has a customized chip thanks to this technology. This chip can be used to determine details about the product, such as the food's expiration date, and is powered by the WiFi or Bluetooth signal from the smartphone.
How the Technology Works
Detecting product information and keeping track of expiration dates has never been easier with this technology, reducing waste and saving money.
The gadget is simple to create because it uses standard communication protocols such as Bluetooth, WiFi, and LTE.
Breakthrough in Backscatter Communication
The backscatter communication on smartphones is the secret to making them into RFID readers. This technology makes it possible for Internet of Things gear, like WiFi or Bluetooth transceivers, to communicate very efficiently.
Backscatter communication enables devices to reflect a signal that has already been generated by another device, as opposed to standard wireless communication, where a device must consume power to create a signal.
With the help of this breakthrough, the custom chip may now be totally fueled by LTE signals, negating the need for batteries or other power sources. For the business community and the environment, this is a game-changer.
Advantages and Limitations of the Technology
Advantages:
Several benefits come with the technology that transforms smartphones into RFID readers.
It is a system for tracking goods that is both economical and energy-efficient. The cost of implementation is much decreased while the amount of power consumed by employing current smartphone technology.

Due to its ability to do away with extra hardware, the technology aids in reducing e-waste. In contrast to using more conventional RFID scanners, this results in less electronic trash being generated.

This technology allows for quick and simple deployment of the system across numerous sites and offers flexibility in asset tracking by utilizing previously existing, widely accessible devices.
Limitations:
This technology has several restrictions, despite the many advantages it offers.
The device's one-meter range precludes it from being used in situations where a longer communication range is necessary, like in sizable warehouses or distribution centres.

To extend the range of the gadget, a battery is needed, which might increase the device's size and weight and reduce its portability. A further expense associated with implementation is that the battery might need to be changed on a regular basis.

The smartphone's hardware and software capabilities, which might range greatly between models and manufacturers, are what the technology depends on.
Future Applications and Implications
The technique that converts smartphones into RFID readers has a wide range of possible applications.
It has the potential to revolutionize several industries, including asset tracking, supply chain management, and smart homes.
This technology can help with inventory tracking and theft prevention in asset tracking. Similarly, supply chain management can help trace goods and ensure timely delivery, hence streamlining supply chain operations.
Furthermore, this technology can aid in the creation of battery-free gadgets, which would have important ramifications in terms of decreasing e-waste and extending device longevity.
Conclusion
In the area of tracking and administration, the new technology that transforms smartphones into RFID readers is a game-changer. It not only lowers expenses and waste but also creates a myriad of new opportunities for potential future uses. This technology serves as a reminder that even little improvements can have a significant impact on the world we live in as we continue to innovate and push the limitations of possibilities.
Utilizing this technology will allow KUWAITNET to advance its dedication to sustainability and maintain a competitive edge in the ever-changing IT industry.

AndroidDevelopment,
---