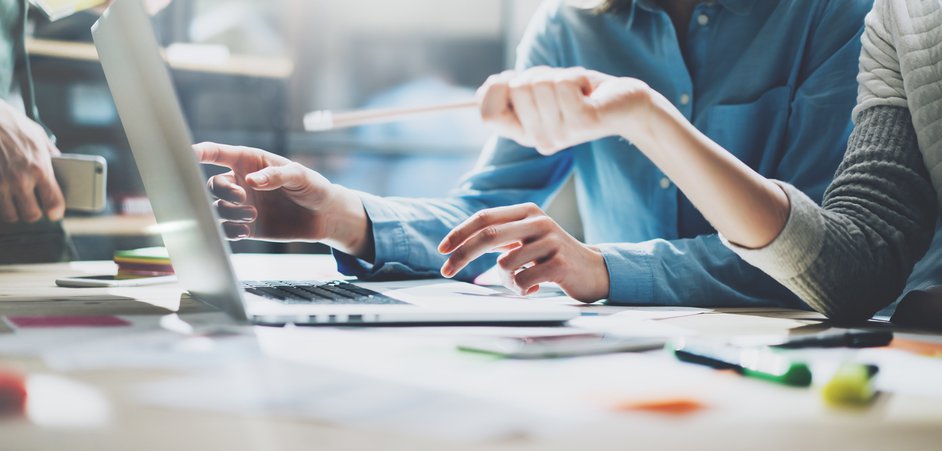 Written by Mahad Khan
Mahad Khan is a Certified Agile Practitioner currently working as Project Manager. Dedicated, team driven and most importantly passionate about providing the best experience to the customers. His ability to coordinate internal resources and vendors results in the flawless execution of projects. He believes every day you have an opportunity to improve, learn and explore new things in IT.
---
In this fast-paced and extremely competitive world, technology is the very thing that drives each and every sector of the market, and Project Management is also quite crucial for the success of your corporation, along with the efficient utilization of your resources and timely completion of your company goals and objectives. Owing to the fact that technology is revolutionizing everything in this world and project management is indeed no exception. Below are some detailed explorations which will explain how this tech-driven era is modernizing this modern concept of Project Management.
Dynamic Technologies Are Giving New Approaches to Project Managers.
Traditionally, managers had to work in a certain setting which came with various limitations; however, in today's globalized and technologically advanced world, project managers are experiencing open gates with which they can work anywhere and anytime. It has resulted in augmented coordination and unification. They are able to work in harmony and can achieve all their organizational objectives and aspirations. Let's dig a bit deeper and glance at which are these powerful technologies that are enabling managers to achieve their goals.
Artificial Intelligence and Machine Learning for the Reformation and Systematization of the Intricate Tasks for Projects.
Artificial Intelligence has made significant decisions a bit easier to take for the managers. Machine Learning, a subset of AI, can be effectively utilized to analyze enormous datasets. Mainly, it can create its very own algorithms with which it is able to identify trends as well as patterns. These advanced technologies can enable project managers to impeccably deal with the management of resources. It has been duly observed that as a project on its trail of succeeding gets mature, appropriate allocation and optimization of the resources becomes much more complex for project leaders. They can utilize machine learning algorithms to effortlessly analyze the data and can identify trends along with the best places in order to distribute the available resources.
Data Analytics is Changing the Way Project Managers Manage Their Teams and Projects.
Project managers can use it to anticipate outcomes and guide corrective actions. They can also use it to make communication more effective and more cost-efficient. They can even identify problems and predict their occurrence before they occur. In addition, they can improve resource utilization and forecasting. In other words, big data can change the way we do almost everything, from marketing to project management. Data analytics can help organizations identify opportunities and solve problems. It can help executives and managers understand the status of projects and the risks associated with them. Data analytics is a fast-growing industry, and businesses need to use this powerful tool to gain a competitive advantage. As a result, companies need to keep pace with the rapid changes and developments in technology. The latest big data analytics tools can provide insights about a project's health, its schedule, and its costs. In some cases, these tools can help predict the risks and benefits of a particular project. This information can help businesses make smarter decisions and improve their bottom line.
IoT (The Internet of Things): A Tool to Facilitate Smooth Communication by Establishing a Network of Connected Devices.
The Internet of Things, mostly abbreviated as (IoT), is working the magical formula to integrate several devices and take control of all of them via the internet. Little by little and bit by bit, the world of project management is furthermore embracing this magnificent technology slowly. Project managers are able to formulate a wide network of connected devices by the integration of their physical resources and digital infrastructure, such as equipment, machinery with one another. All the interconnected devices will indeed have the competency of communicating within themselves. All the kinds of dynamic and flexible project management systems can be utilized to accumulate, analyze, as well as make well-informed and prepared decisions that are exclusively based upon real-time data. All the tools are power-packed with excellent and smart IoT sensors. With its help, it becomes much easier for the managers to keep an eye on and regulate the state of each one of the tools and can also receive alerts when it's time for repair or maintenance.
Cloud Computing so as to Make Anything and Everything Available at Fingertips.
Managers used to suffer because of the maintenance of the enormous pile of files in their cabinets. However, with amazing technology like that of cloud computing, managers are free from that sort of unnecessary hassle. The Cloud software can store all the essential information of managers and make it much more accessible to them. Moreover, they can share the available information with their team members and peers in a simplistic manner. Most importantly, data, when stored in a cloud, remains far more secure than any other.
Undoubtedly, it's an alarming call and the need of the hour for all the project managers that they must level up their approaches and prepare themselves to be more dynamic as well as flexible. Being technologically advanced is the only and the most appropriate way that can help them in gaining an edge over the never-ending competition.
ProjectManagement,
---