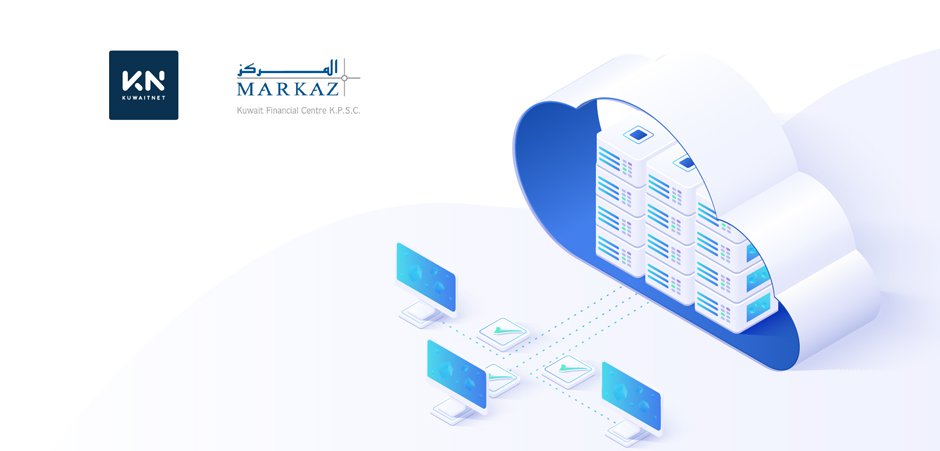 Written by Hikmat Obeid
Coming from a project management background with a proven record of successful project delivery, Hikmat handles client accounts, key accounts, and accompanies the clients in their cloud adoption and migration journey.
---
About Markaz
Kuwait Financial Centre "Markaz" is an investment company offering asset management and investment banking. Established in 1974, "Markaz" has rapidly grown to become one of the leading asset management and investment banking institutions in the MENA Region.
Markaz Values:
- Customer-first & fairness
- Legal compliance
- Economic & social responsibility
Markaz Ethics:
- Integrity and honesty
- Deliverable promises
- Confidentiality
With the above values and ethics in mind, Markaz was searching for a reliable environment where they can host their information systems to make sure they offer their clients an exceptional experience in terms of availability and low latency while maintaining confidentiality and security.
This decision of selecting Amazon Web Service (AWS) came after rounds of evaluation followed with a proof of concept (POC) In which we managed to challenge AWS on different levels, to go for the optimum solution that checks all the necessary criteria to deploy a secure and highly available infrastructure.
KUWAITNET has more than 25 years of digital transformation and web consultation experience and has been the first AWS Consulting Partner in Kuwait providing AWS Cloud Services with a professional team of Cloud Engineers and AWS Certified Architects.
We are proud to be part of Markaz's journey to cloud since 2019.

Moving to the Cloud
Markaz was interested in improving its customer digital experience by having a seamlessly fast experience while visiting their website. This was achieved through AWS Elastic Compute Cloud (EC2) instances.`

Just like any other user of AWS cloud, Markaz managed to simply spin up new instances of similar or different specs and got them ready for use in a matter of a few hours.

On their second hosting project, not only did Markaz benefit from the scalability and speed of going to the market, but they also managed their billing among different business units by customizing their billing preferences to be automatically generated through their AWS console.

Disaster Recovery was the next workload to move to the cloud. The journey has just started and Markaz continues to execute their long term plan where the final destination is to have a full cloud-based IT environment, while frequently reviewing and improving the agile plan making use of the flexibility of the public elastic cloud of Amazon Web Services (AWS).
AWS, AWSSolutions, CaseStudies, CloudComputing,
---