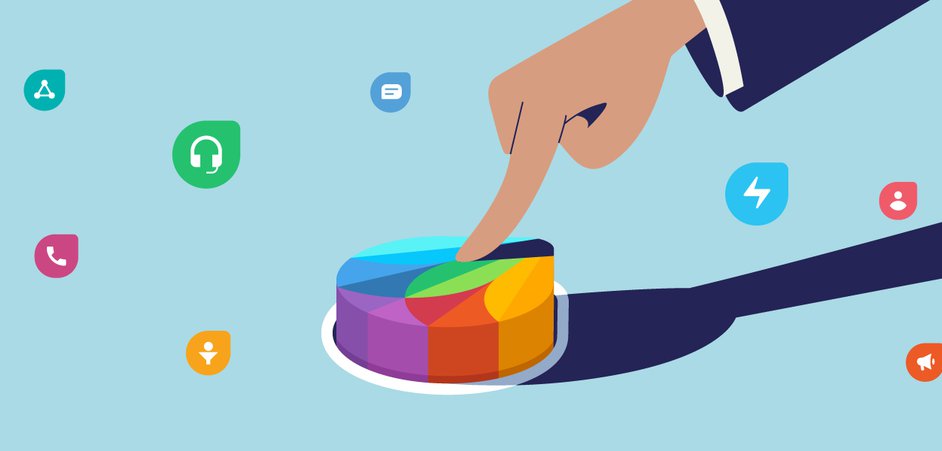 Written by Amal Samir
Amal is a Computer Systems Engineer. Currently working in the sales team providing the best experience and the best solutions to the customers. Amal believes that Creativity is inventing, experimenting, growing, taking risks and having fun.
---
According to softwareadvice.com, 58% of SaaS CRM users have a hard time adopting the software, and 56% have difficulties learning to use it. On the IT side, 57% of customers complain of significant issues with customizing and integrating their systems, which leads to long implementation cycles, delayed time-to-value, and cost overruns.
That's where Freshworks comes into the picture. The fresh approach to cloud software truly delivers on easy-to-use business solutions that work right out of the box. Compared to Freshworks' customer engagement platform, the leading CRM and IT service offerings are clunky and unfriendly. And since all of Freshworks products work together smoothly from the start, you don't have to wait to start wowing your customers.
Freshworks developed many cloud-based software products under the umbrella of Freshworks Serving all kinds and sizes of business, delighting customers, employees, and managers every step of the way.
Freshworks Products:
Empower your support team to work together and resolve customer issues faster.
Streamline your IT service and manage internal requests from your employees.
Keep your sales team in the know about prospects and close deals faster.
Convert your website visitors through highly robust conversion optimization techniques.
Recruit and onboard top talent. Manage all employee data and time off in one place.
Freshworks products are intuitive, they are customizable to fit any kind of business and the company's branding with great functionality and powerful features that highly assist your business.
With Freshworks you are ready to go, Automate your business in few clicks. Deliver a wow experience for all your customers and team as well.
Automate, Freshworks, freshdesk,
---