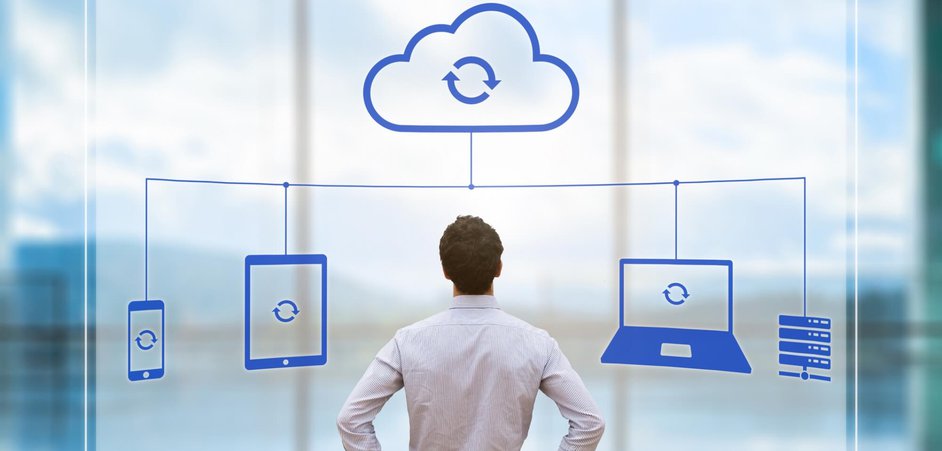 Written by Hrayr Baboyan
Hrayr Baboyan has a 16+ years of Regional Sales experience and he's one of the key members of Technology Services Division at KUWAITNET.
---
How well protected is your company's data? If you're like the majority of IT professionals, probably not well enough. 62% of IT professionals from around the globe reported that their security infrastructure has gaps that would allow attackers to penetrate their defenses. This is just one of the troubling findings from the Ponemon Institute's recent report on the modern IT security gaps companies face.
Nowadays it's just not easy to keep doing more with less. With the right technology in place, you have a good shot at not only keeping the lights on but keeping customers happy and growing with intention – safely and affordable.
Acronis Backup is a feature-rich solution designed to be accessible and easy-to-use, even for people without previous data management experience. The assessment focuses on how stress-free it is to set up and operate, given the powerful capabilities. Its multiplatform capability and unified management interface dramatically simplify the management of different environments. Flexible data recovery procedure means that this solution can be used for migrating workloads between different environments.
One of its features is the defense against ransomware which is highlighted as a unique advantage over the competition. Active protection against ransomware is a welcome addition, making backups secure and removing the need for manual data recovery post ransomware attacks.
Without recapping the entire product review, VMblog.com's conclusion sums it up by saying Acronis Backup is an easy to use backup and recovery software with powerful features suitable for all types of environments and all sizes of infrastructure.
Acronis Backup Review
Acronis Backup is data protection software for physical, virtualized and cloud data, regardless of size and complexity. Acronis Backup comes in two editions: Standard and Advanced. The two versions allow users to pick the features required today and easily upgrade in the future when infrastructure changes. It is designed to meet the data protection needs of an everyday business. Small or large, this solution can quickly grow and evolve together with the infrastructure that it protects, and despite the impressive feature set, it remains cost-effective and easy to manage for one computer or a thousand workloads in different environments.
Acronis advanced edition has enterprise functionality such as support for 21 platforms through a unified web interface, admin roles, and delegations for distributed infrastructures, bare-metal recovery automation, SAN storage snapshots, Oracle support, advanced tape management, reporting, backup validation, and much more.
Easy to Install
Acronis Backup automatically performs background checks and is installed in three clicks, giving users an option to install both a backup agent and Acronis Backup Management Server, or just an agent.

True Story
The Situation
A local school Library required a solution with four key features:
1) Enable the library to recover a workstation or server in an emergency quickly
2) Backup systems while they were still online. This was absolutely critical because the library provides services to students even after school hours.
3) Easy and intuitive to use because the library's IT staff is swamped with requests and does not always have time to learn complicated software
4) Provide the ability to take images offsite (and have them be secured) so that the library could recover in the event of a Natural Disaster.
Product Evaluation
The library evaluated several other products and selected Acronis because the user interface was extremely intuitive. It only took the IT staff a few minutes to master all the features Acronis offers. Additionally, the user interface was much more aesthetically pleasing than some of the others evaluated. Acronis also offered the ability to schedule backup jobs and move images to file servers on the network. This was extremely helpful as the library did not require a separately attached tape drive or an additional backup system.
Complete Success
With the rollout of Acronis True Image 8 Corporate Workstation and Acronis True Image 8 a complete success, the library went ahead and purchased Acronis True Image 8 Server for Windows. The library implemented the solution. 100% of the library's mission-critical servers and half dozen workstations run the software. These systems run various applications such as custom library applications in addition to Microsoft Office, IIS, SQL Server, Exchange, authentication systems, lighting and HVAC control applications, and accounting software. Each system was configured to run daily backups and save backup images to a remote file server. This proved to be extremely helpful for the library to get the images offsite for disaster recovery. The product was implemented with virtually no training IT staff initially spent a
few minutes testing the system and easily mastered the Acronis functionality in a matter of minutes.
Complete System Restore in Minutes, Not Days
The library also used the product to recover a failed server. It was able to restore a server completely in minutes after unplanned changes where made to it. To restore the server, the library pulled out the latest Acronis backup image and rolled back the server to a known good configuration. The server was back up and running almost immediately, saving valuable staff time and effort trying to reconfigure and fix individual issues.
Backup, CloudComputing, Data, DisasterRecovery, Recovery,
---